Silverpuresilver specialises in beautiful, luxury, handmade Sterling Silver Gifts.
We are a family business based on the edge of the Jewellery Quarter in Birmingham, England. The family comprises Steven and his mother Mary, his wife Karen and his cousin Paul (and occasionally Steven also brings his daughter in to help out). The other staff feel like family as they have been with us for so long, Kevin the polisher has worked with us since 1970, our Silversmiths; Dave and (another) Paul have been with us since 2001, our newest and youngest Silversmith, Ollie, is working with us whilst he completes his silversmithing degree.
We love what we do – making beautiful gifts from Sterling Silver.
All of the gift items shown on our website are handmade, and polished in Sterling Silver. Every item is hallmarked (the Sterling Silver guarantee) by one of the British Assay Offices. Most of the gifts offered online are manufactured in our own workshop; however, on occasion we source items from other manufacturers that we believe will complement our own ranges.
Although we use traditional silversmithing skills to create each gift, we like to design modern, contemporary sterling silver giftware (some of our tools/hand machines are over one hundred years old!).
Browse and place your order securely on-line, or alternatively call us on 0121 507 0686 and have a chat about your requirements.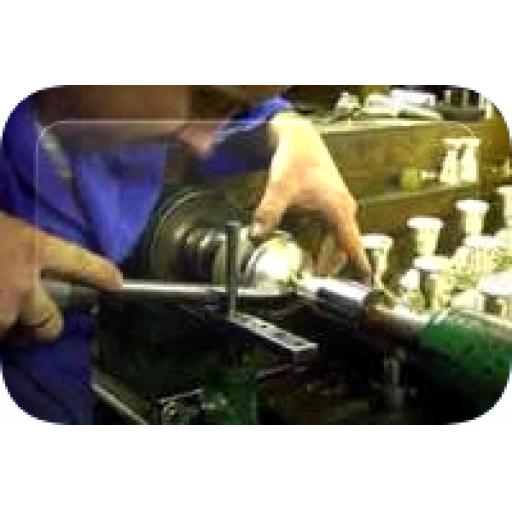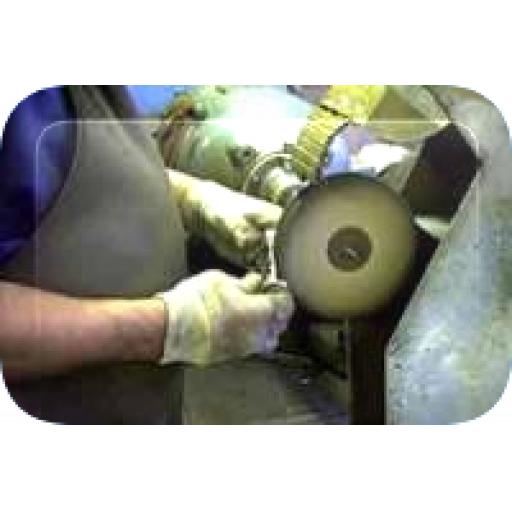 Our Silver Workshop Polishing silver, making a
real difference